Web design, Paid search and organic search
Quick Office
Quick Office is a office hotel with a large number of flexible workspaces for small and medium-sized companies. They have private office rooms, conference rooms and coworking spaces for rent and they are available in 12 locations in Stockholm, Malmö and Fuengirola.

Quick Office offer personal service, flexible booking options and inspiring environments and meetings with other members. They have offered companies flexible solutions at their office hotels in Stockholm and Malmö for over 20 years.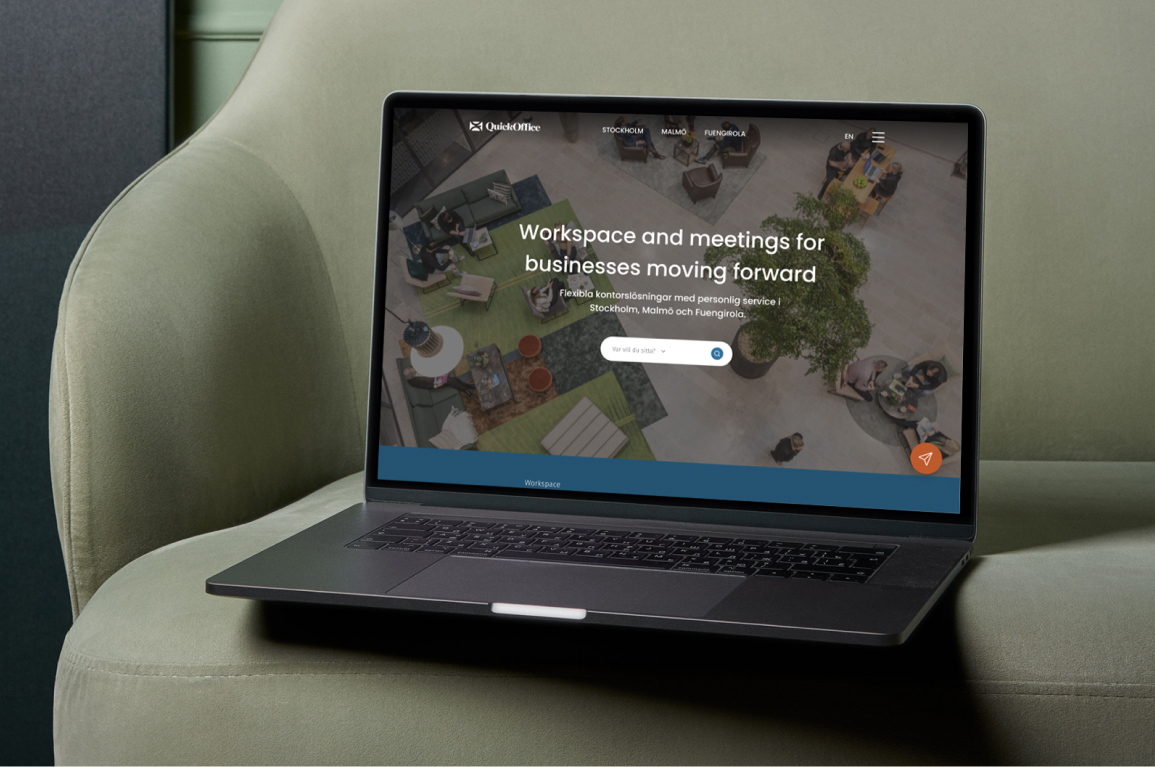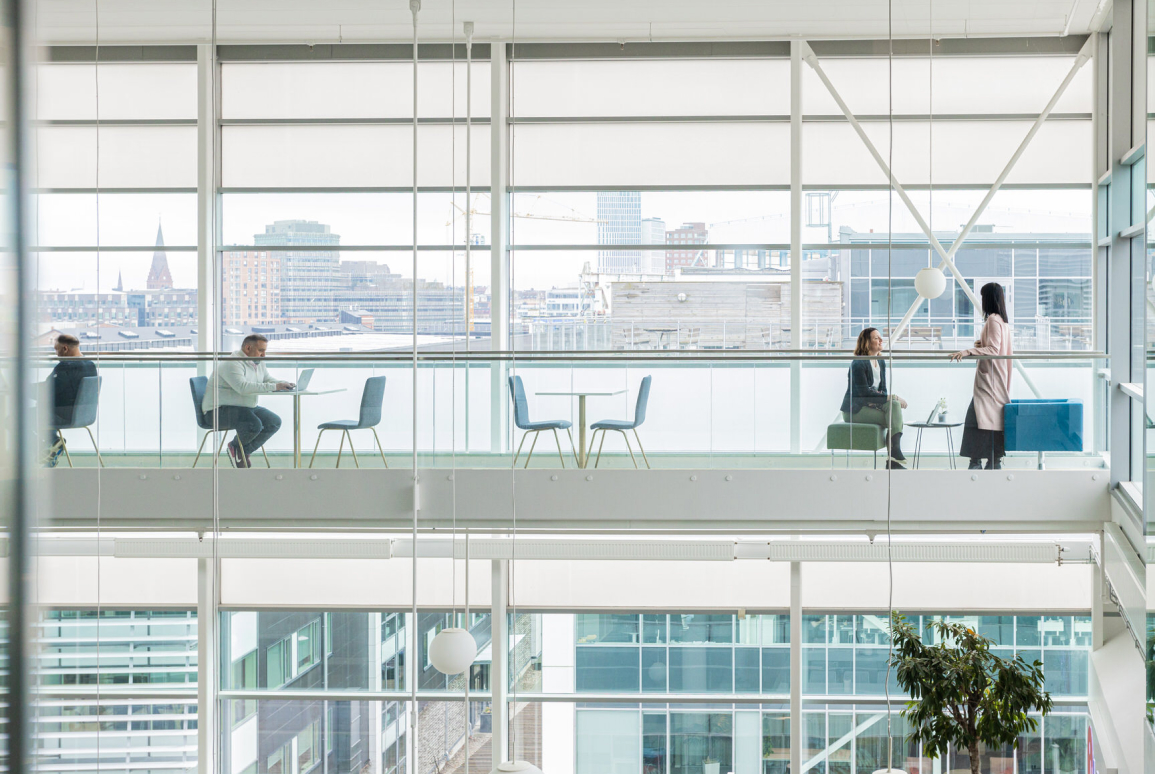 Local visibility
The collaboration with Quick Office began with organic search as the main focus, where we started getting their ranking up on keywords regarding the cities and neighborhoods they are active in. The collaboration with the client has lasted continuously since the start in 2017, and has since also resulted in two newly built websites for them.

The customer wanted their new website with a strong focus on user-friendliness and that it should be easy for them to manage themselves as there was something missing from their old website.
Progress since project initiation
Statistics 1/1 2018 – 1/2 2023
+278%
#1 ranking positions
+165%
Conversions (other goals)
Result
Because the customer wanted to do such a big change with their tonality throughout the website, our work resulted in a full-service solution. This resulted in a website with a new design that has a strong focus on user-friendliness with an easy-to-navigate menu and an attention-seeking CTA colour that makes it easier for the user to navigate through the site. The professional and exclusive tonality was achieved through darker colours and a clear and minimalist design and with a language on the website that maintains the same tonality. Additionally, we implemented a reliable and fast caching process to integrate the website data with the backend system which updates and secures the website's bookings hourly.